"This place is a dungeon of hate.
Like a pinball machine of hate.
I want to play basketball. "
Independent Study traces the unlikely friendship of a first-generation college student and her former professor, each struggling privately with a brother's radical choice and the onslaught of the internet's opinions. The play grapples with tribal allegiance, tribal violence, as well as digital hate and its repercussions in physical space. Simultaneously it explores the limits of teaching and the burning insistence of the best students to make classroom ideas manifest in the world.
PRODUCTION STILLS
(Photos by Asya Gorovits)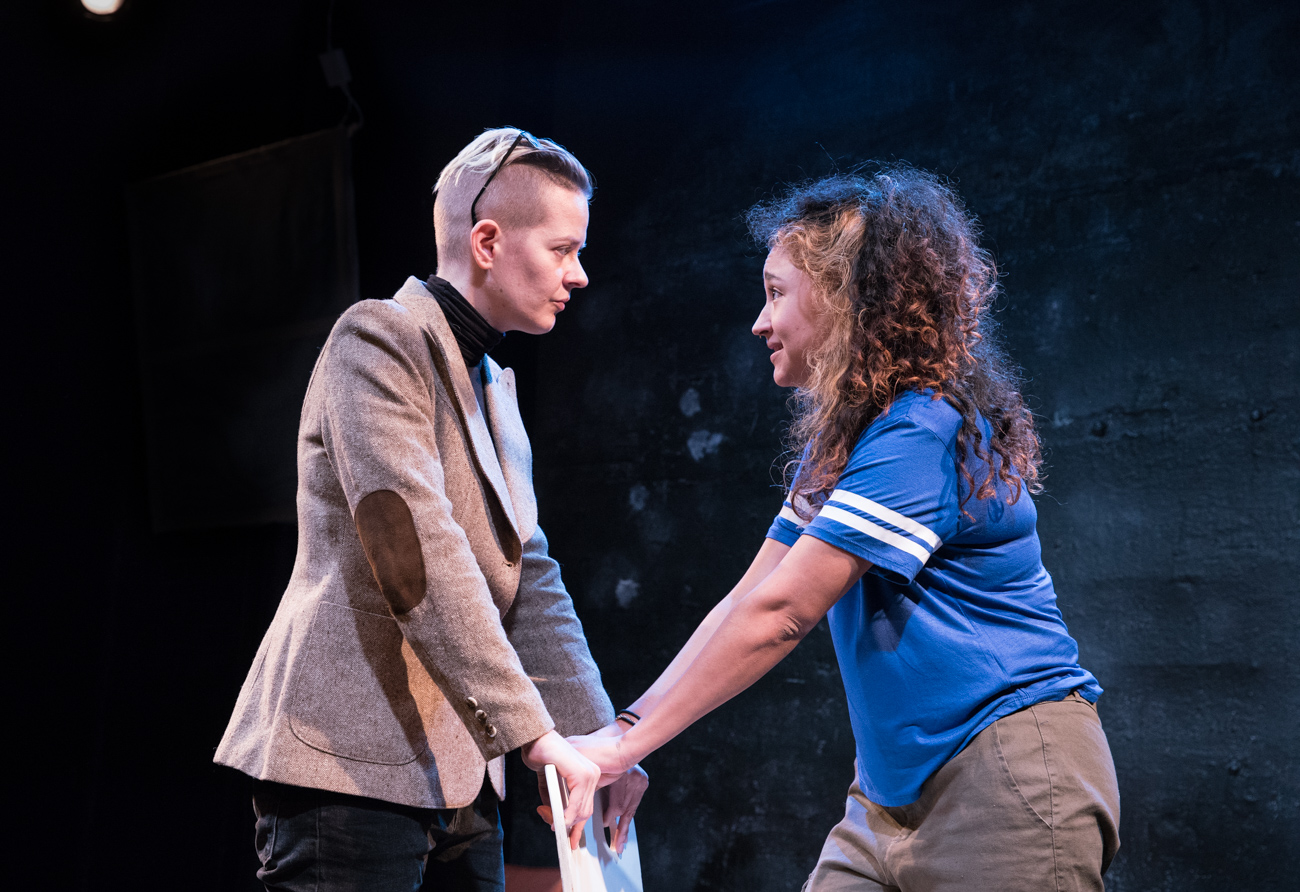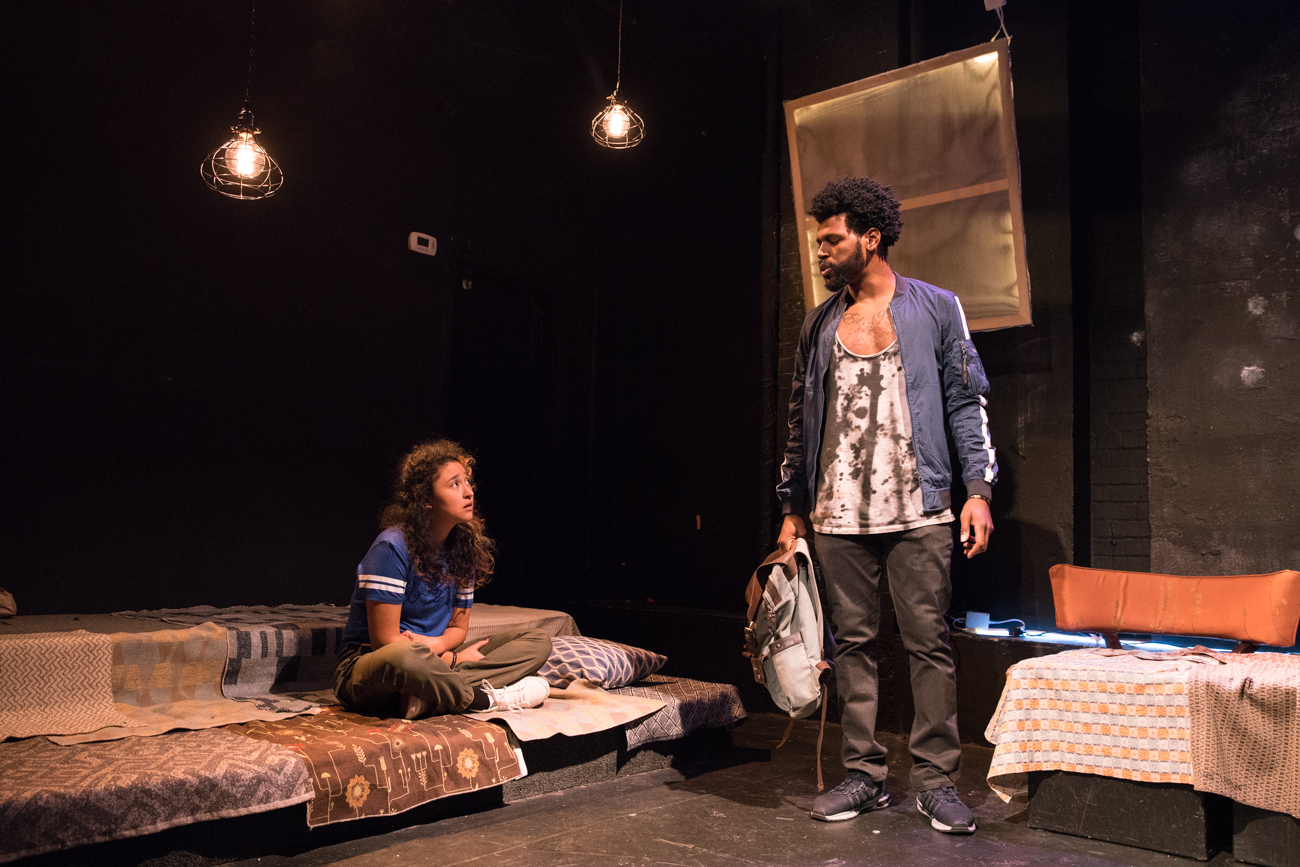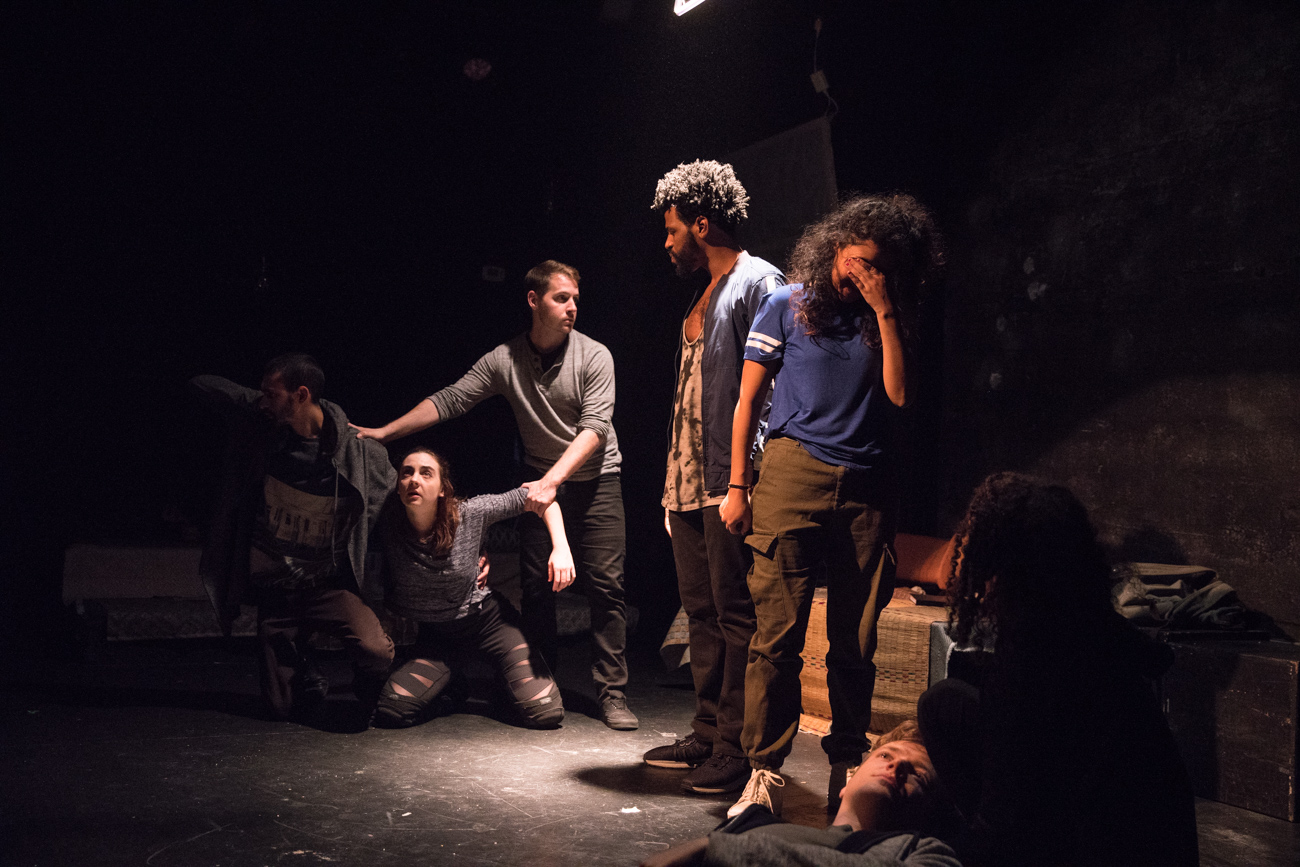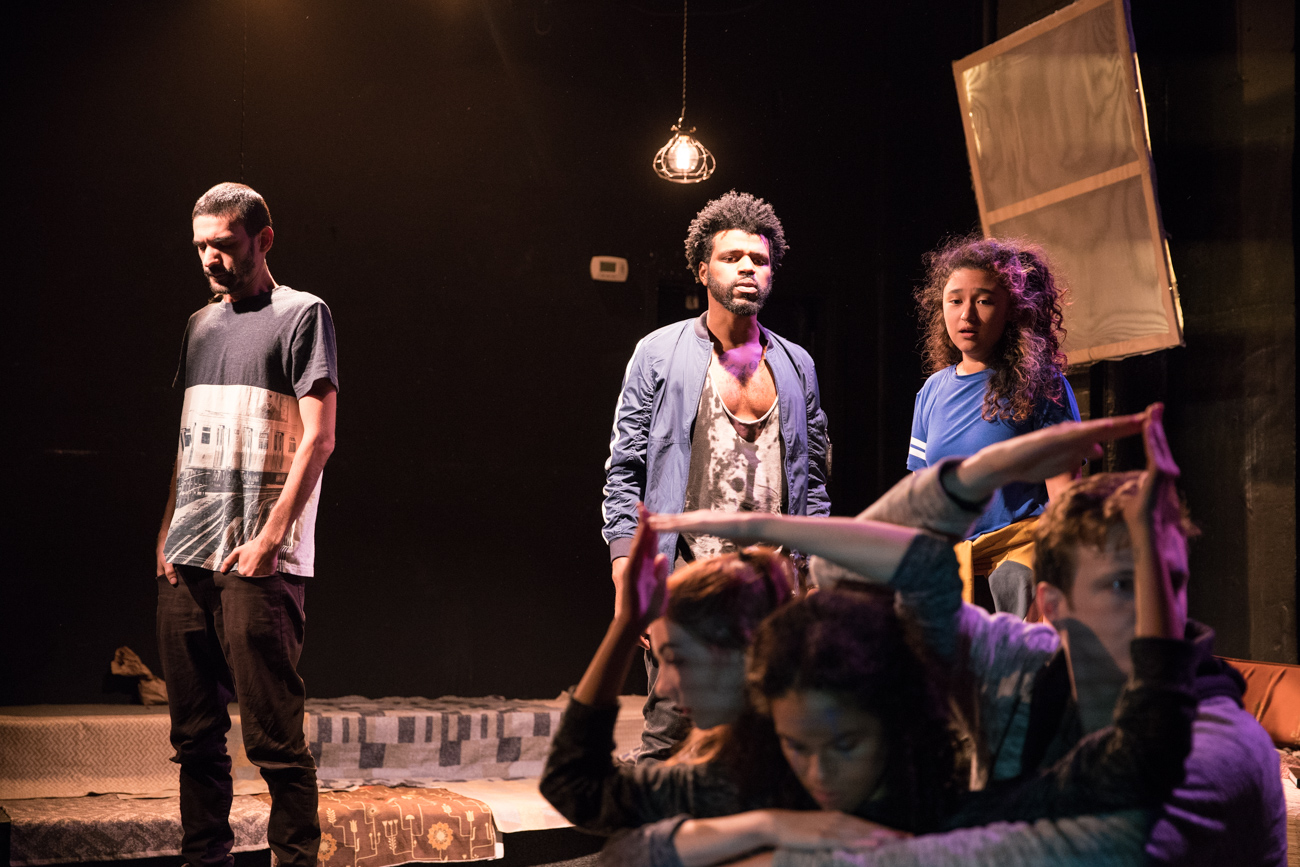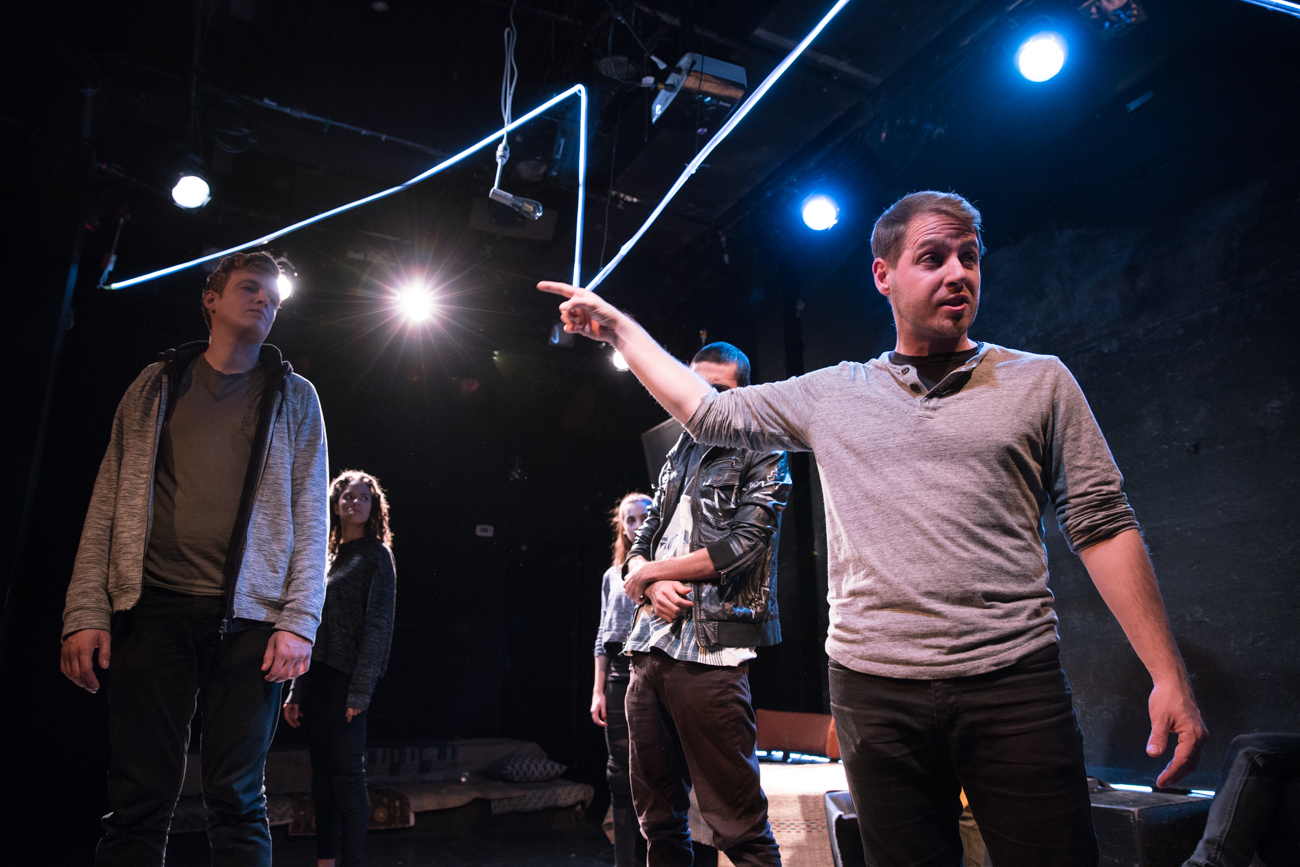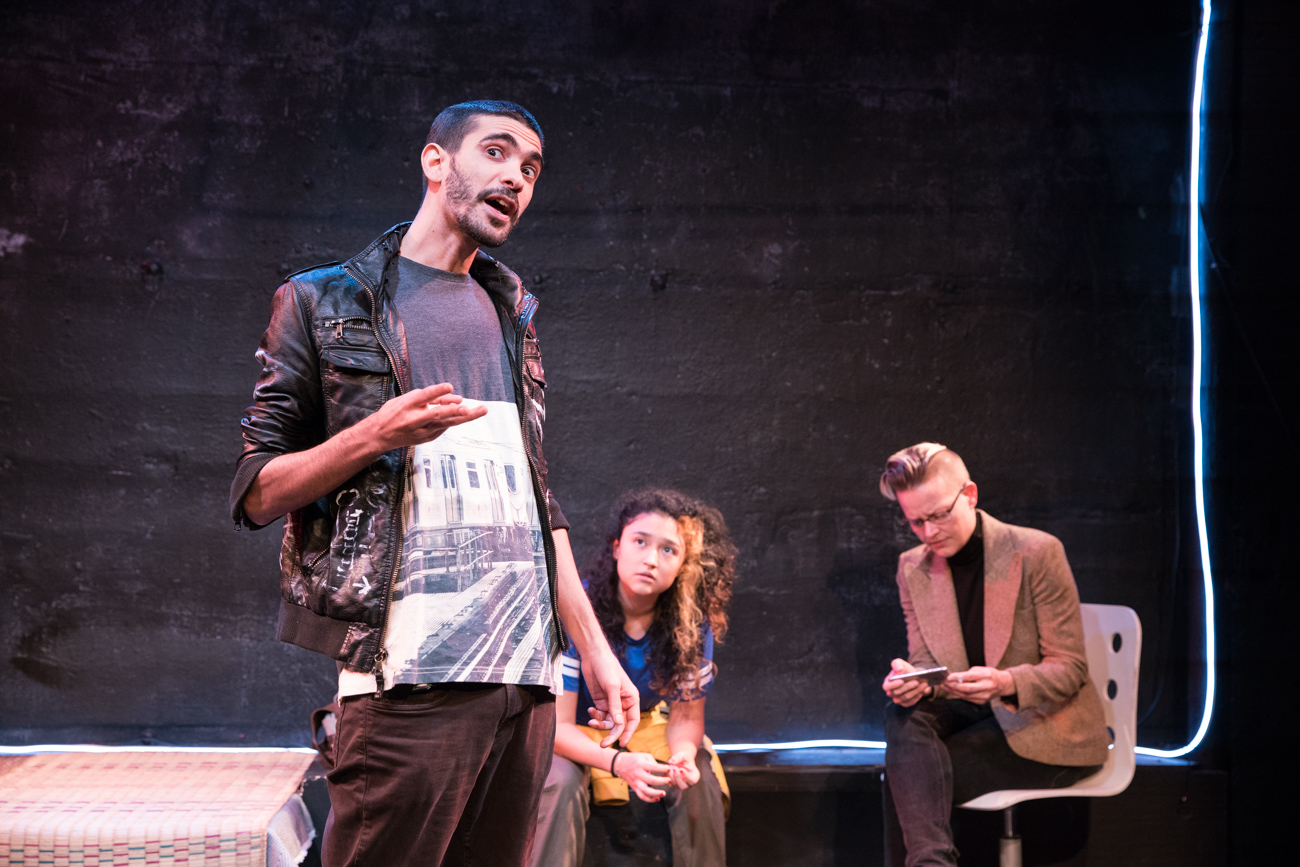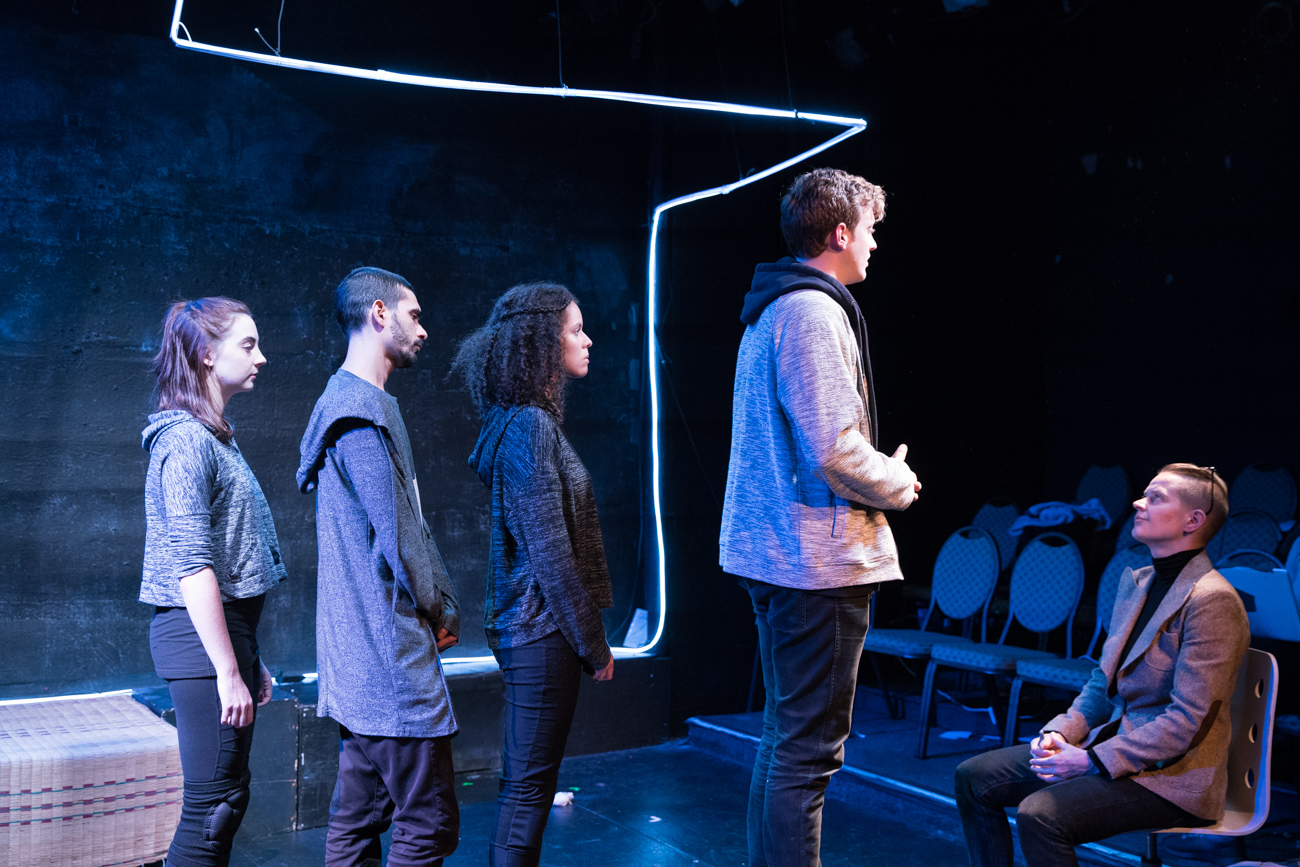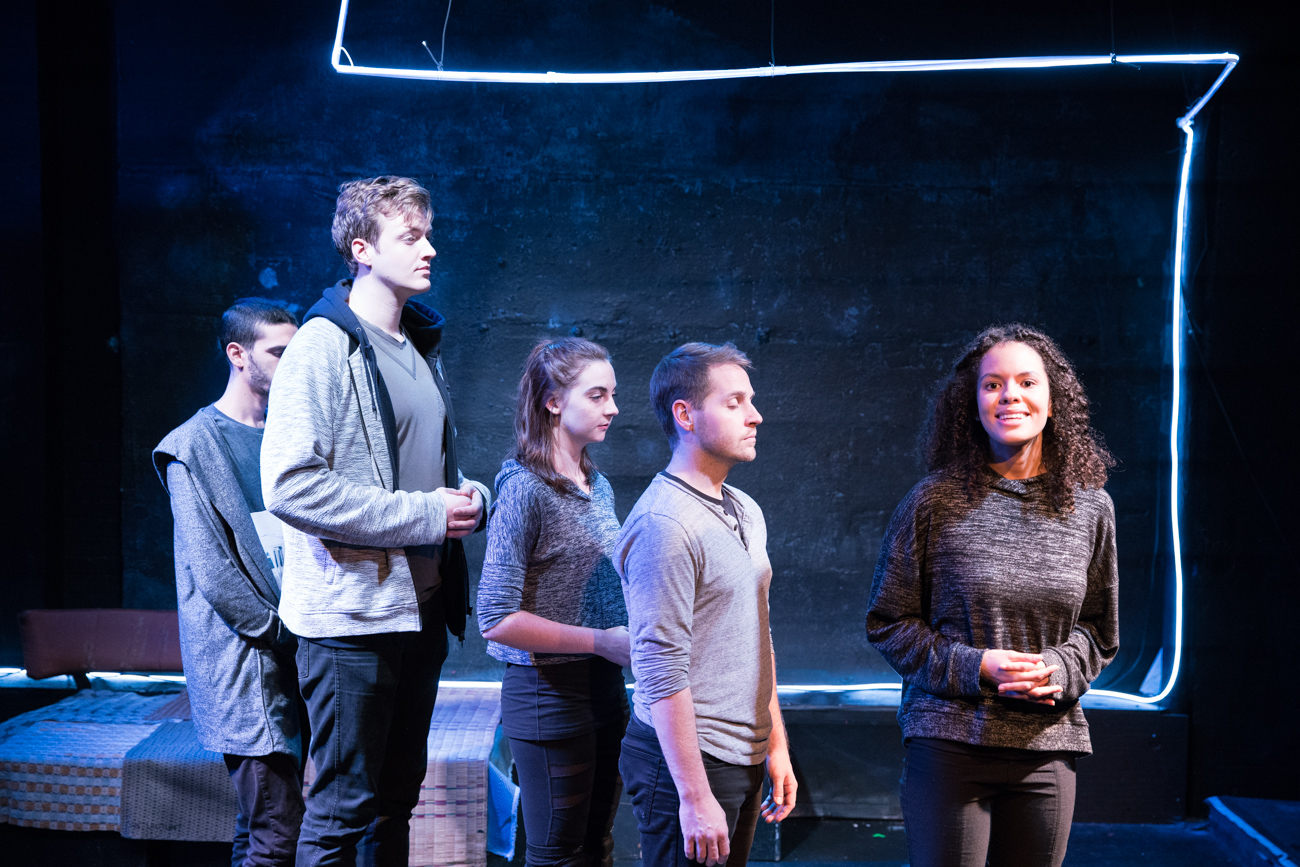 Andrea is a chicanx actor, facilitator, writer, and collaborative creator from South Texas. Recent credits include: The Opportunities of Extinction (Cherry Lane), Tell Me A Story (CBS), Saints Go Marching (Signature Theatre), and Let's Get Ready Together (The Tank). She's part of the Creative Arts Team at CUNY where she is dedicated to developing the social/emotional literacy and critical thinking skills of young people.
She's a graduate of Vassar College where she double majored in Drama and English and is represented by FSE.
Kelly is a NY-based choreographer, performer, director, teacher and producer. She was an original cast member of both the Boston and NY productions of Sleep No More, originating the role of Bald Witch. She has also had the pleasure of performing with Optika Moderna, Witness Relocation, Cora Dance, Melissa Briggs Dance, South Brooklyn Shakespeare, Woodshed Collective, Switch N Play, and Shelter Theatre Group among others. Her own work has been presented at the Brooklyn Arts Exchange/BAX, BRIC Studio, Dance Theater Workshop (formerly), Dixon Place, Joyce Soho, Dogtown Dance Theater, James Madison University, Long Island University, Arena Stage and The Publick Playhouse. She currently teaches Movement for Actors at NYU's Playwright's Horizons, Advanced Contemporary at Mark Morris Dance Center, and Composition at Queens College. She previously taught Advanced Movement at Sarah Lawrence College and was director of BAXCo, the teen repertory dance company at the Brooklyn Arts Exchange. She holds her MFA in Choreography & Visual Arts from Wilson College and is a founding member of GK1 Productions, a video production company specializing in dance films. She is currently mounting and directing a new long-term Immersive series entitled HERE and most recently performed as an original cast in the new Immersive experience, Waking La Llorona, presented by the Old Globe Theater and La Jolla Playhouse in San Diego. www.kellybartnik.com www.hereny.com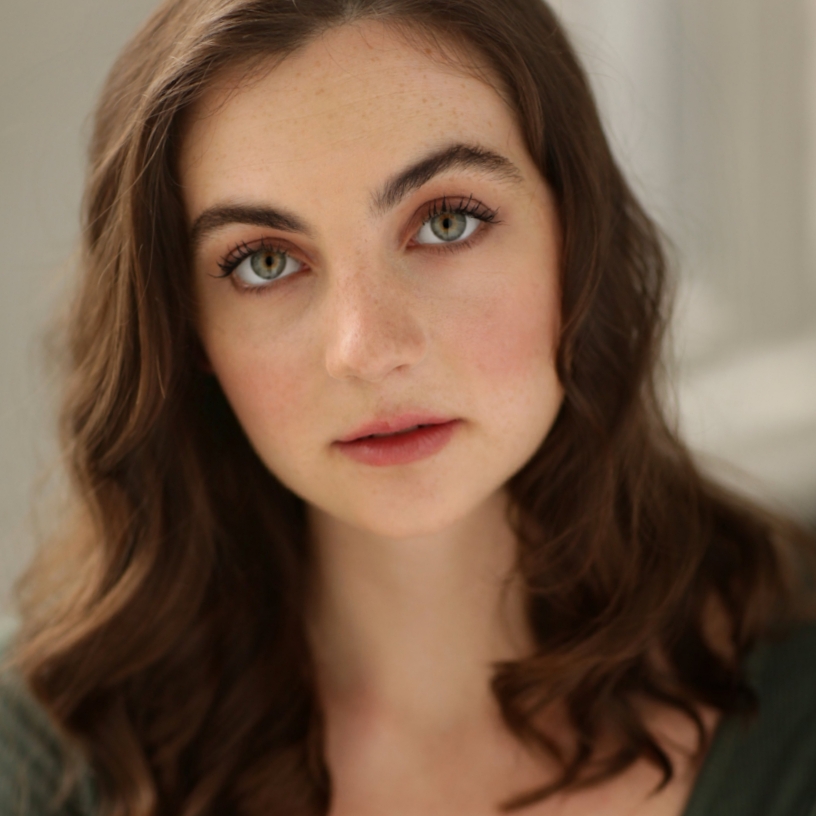 Gareth is an actress and theatremaker originally from Oakland, CA. She is a graduate of NYU's Tisch School of the Arts, where she received training from the Meisner Studio and the Classical Studio. In 2015, she was chosen by the Classical Studio to be the recipient of the Tisch Outstanding Achievement Award. Since completion of her training at Tisch, Gareth has been seen in readings, workshops and productions within the NYC Metro area. Some of her favorite acting credits include Othello with the Manhattan Shakespeare Project, One If By Land with the renowned drama outreach program Stages on the Sound, and America is Hard to See with the award-winning Life Jacket Theatre Company.
Sharlee is originally from Atlanta, GA. After studying Theater and Linguistics at UC Berkeley, she received her MFA from the A.R.T./Moscow Art Theater School Institute at Harvard University - there, she understudied as Flo in Mark Rylance's Nice Fish, as well as performing in Young Jean Lee's The Shipment, and Dying For It. After graduation, Sharlee moved to New York to pursue acting. She has developed a diverse resume, including Host work with Skillsoft (Industrial), starring in the Russian television series "How I Became Russian" (Television), and working as a model with well known brands, such as Maybeline, LongHorns, and Zero Waste Daniel (Print/Commercial). Sharlee is recently shot "We Were Young," her first independent feature film shooting in Orlando, FL. Sharlee is also terminally addicted to the cult of cats.
Finn is an actor born and raised in Brooklyn, who holds an MA from the Royal Academy of Dramatic Art. He has worked in theaters all around the city, and is thrilled to return to the Tank for Independent study. Recent roles include Laertes in Hudson Warehouse's Hamlet, Old Scratch in Old Names for Wildflowers at the Tank theater, and Hades in Pomegrenade at the IRT.
Alphonso is an American actor for the stage, television and film currently living in New York City. His latest credits include producing and starring in a new, immersive revival of DUTCHMAN by Amiri Baraka, The MAAFA Suite: A Healing Journey, The Exonerated, and WATER, a play telling the multi-generational story of water and its tumultuous relationship within the African American community. Alphonso starred in Buffalo Niagara's Film Festival award winning feature length The Glass Floor. He can be found on Instagram at: AWALKERJR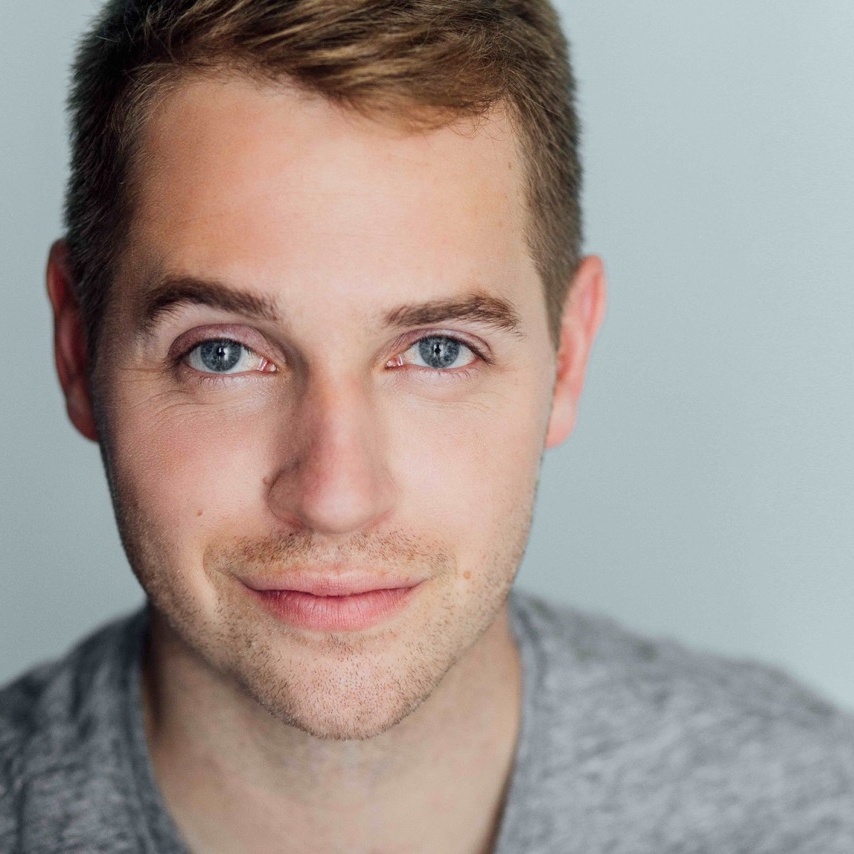 Off Broadway: Beneath the Gavel (59E59 Theaters, Bated Breath Theatre Co.). Off-Off Broadway: Hamlet (New York Shakespeare Exchange), Romeo and Juliet (Lower East Side Shakespeare Co.), Titus Andronicus (New York Shakespeare Exchange); Pushing Daisy (Secret Theater). Regional: The Christians (Mill Mountatin Theatre), Playmakers! (Florida Studio Theatre), Oklahoma! (New Theater Restaurant), Macbeth (Reduxion Theatre Co.). Sean received his BFA in Acting from the University of Oklahoma. Endless thanks to the production team for the opportunity to be a part of this project!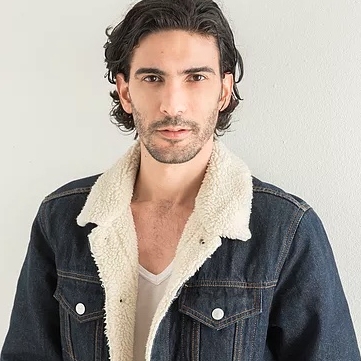 Yair is an Israeli-American actor, residing in NYC for the past 8 years. After graduating from the Lee Strasberg Film & Theatre Institute, Yair began a tremendous journey in acting participating in many theater performances around the city and shooting a wide variety of films and TV spots around the US. Some of his proud credits include: Quantico, Blue Bloods, Cocked and Locked, Border X and many more. Yair also writes, directs and appears in self produced films and series such as Suddenly, Banana and Running Local. For more information please visit www.yairbendor.com